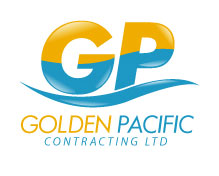 Celebrating Two
Unforgettable
Decades
About Us
Golden Pacific Contracting Ltd. is a full service commercial painting contractor, performing services for Building Envelope Engineers and Building Envelope General Contractors in Metro Vancouver. We have developed a long term relationship with many building specialists and we are proud to know that they trust and refer us project after project, year after year.
However we still feel that there is room for us to excel further and grow. We are always changing, seeking new alternatives that do not compromise on quality; finding better ways to meet our customer's needs. What distinguishes us from other companies in our industry is that in addition to our high quality service, we also offer exceptional management in our company.
The company's owners, Andrew Hetmanski- Managing Director, and Iwona Hetmanska- Office Manager, both have Masters in Business Administration giving them excellent orientation on how to succeed and move forward in their industry.
Andrew founded the Company in 1987 and till today personally supervises each contract and crew. Our goal is to make each project as seamless as possible.
We communicate with our customers frequently throughout the project to provide prompt, friendly and reliable service. We understand that working in occupied units requires exceptionally good service and particular attention to detail. All our employees are journeyman level painters, wallboard installers or carpenters. To this we add our continual training to improve their technical skills and customer service.
Golden Pacific Contracting is celebrating two unforgettable decades. During the past 20 years of growth we consistently ranked among the top painting contractors in the Metro Vancouver area. The measure of our success is reflected in many ways – repeated business, volume, financial capability, longevity, dependability and integrity. By these means Golden Pacific Contracting successfully continues to perform at the top of the painting industry.